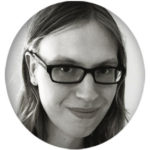 I can still remember the early days when I got into filmmaking. When I was just 8 years old, I helped out my grandfather who was –let's say– a fanatic hobbyist filmmaker. I got to shoot my first video images with a compact video8 camera's. I could edit it all together using a old tape to tape editing system from Sony. Those were the days when you still needed to craft your story in a linear way, with no easy way to make alterations in the story structure.
Rest assured this is not how I work today, yet my early filmmaking roots are in what we would consider nowadays "outdated technology".
When I got into middle school the first digital filmmaking technologies targeting amateur filmmakers started emerging. I continued developing a passion for working with video, using a miniDV camcorder I started recording my schools theatre plays, enhancing oral presentations with video content and making fun short films with close friends.
When I proceeded to higher education I already knew that I wanted to attend film school. Luckily my parents supported me in this and I started taking classes with the specialisation of video editing, a passion in which I knew I shine most. I managed to get my bachelor's degree in video editing 3 years later at the –RITCS– the Royal Institute for Theatre, Cinema & Sound in Brussels.
In the period after film school I started working freelance right away. I started out as an assistent on television drama's and reality formats. After this I got the chance to edit television drama's, daily opera soaps, news reports, reality formats, showbiz reports, movie trailers for feature films, … You name it – I probably got a chance to edit it.
Apart from that I also directed live multicam shoots for dance shows and theatre entertainment. In this function I later on got to work on larger projects including the local and international touring adaptations of Broadway and West-End musicals and renowned theatre plays.
In 2006 I started the audiovisual rental provider AVrent specialising in the rental of budget conscious audiovisual cinema and video equipment. This later on evolved into the specialisation of the company into a post-production house, which is resulted in company's current name NaBeeld, which I co-founded with Seth Van Hoecke in 2014. Late 2007 our company moved from my personal apartment Mechelen to a brand new renovated studio in Bonheiden in the same place where my grandfather used to work while making video's, so for me personally it's a studio with a history.
Today we work in a team of in-house creatives and freelancers on various fiction and non-fiction projects in an independent manner as an audiovisual facilitator — we realise this by working closely with external producers and production houses who choose to outsource their post-production assignments.